2 x 6248 Cisco UCS's with 7 Chassis cabled artistically
Since everything is in Central, that is the place to run PowerShell against. I need to do an inventory of certain things (story of every admins life). Going to pull from Central rather than a list of UCS IP's.
http://ucsguru.com/ blog is essential to follow for the hard core UCS Operator. New video below from the UCSGuru himself.
This video gives a complete walkthrough of configuring a Cisco UCS domain into a Cisco ACI Fabric, and then extending the Cisco ACI Policy into a VMware vSphere environment within that UCS infrastructure.
5 minute INTRO to ACI here
"Cisco Disaster Response Operators" are Bad-Ass!
Showing off the disaster wagon
Meet the Cisco Operators team (these are real Operators). Little knows facts, "Real Operators" carry rifles yes, but they also dig sewer ditch's, bring food, care for the sick and injured, and feed people. The most courage I saw in the military were people like Cisco TacOps and the Red Cross. Being a solder was easy (NMCB 40 89-94), but the Red Cross crew walking into a war zones and disasters with only Band-Aids and good will always humbled me. Cisco TacOps is the coolest and most meaningful job in technology, and I totally admire them.
For this month's VIP Blog, we wanted to take a moment to connect with Cisco Designated VIP Milan Rai. Milan is a native of the country of Nepal and, as you likely know, the recent 7.8 – 8.1 magnitude earthquake devastated parts of his homeland. As news of the earthquake broke, many reached out to Milan on Twitter hoping he was safe and sound. Luckily, he was.
After The Nepal Earthquake – A Cisco VIP's Personal Perspective
Server continues its tradition of Industry leadership with the latest announcement of the best TPC-H benchmark result at the 3000GB scale factor in non-cluster category, in concert with Microsoft SQL Server 2014 Enterprise Edition. This TPC-H result with Cisco UCS C460 M4 Rack Server is 57 percent faster than the HP DL580 and 47 percent less expensive, and it surpasses servers from other contenders, including Fujitsu and Lenovo as shown in the graphic below:
The Cisco UCS® C460 M4 Rack
Read More: http://blogs.cisco.com/datacenter/cisco-ucs-delivers-best-non-clustered-tpc-h-performance-at-the-3000-gb-scale-factor
Great post regarding the abilities or lack of abilities for VLAN creation in disjoint L2 domains.  While I cannot speak to the architectural decisions for not including L2 disjoint configs in UCS Central, I can provide an alternative method that meets this need, and provides a little extra mojo.
UCS Director has built in tasks that account for L2 Disjoint creation as well as multi-domain configuration.  Here is an example workflow in UCS-D that outlines a VLAN addition to a datacenter:
As you can see the 3rd step in the workflow creates a VLAN on multiple UCS domains.  When I drill into this task you can see that there are several options.
First I select which UCS domain I will add the new VLAN.
Next I select which vNIC's on the respective UCS domains to apply the new VLAN.  Additionally I can select to add this as native or non-native.
Finally I get to apply the VLAN to a VLAN Group, effectively setting my L2 Disjoint uplink membership.
In addition to this VLAN creation task I have other tasks that address the remaining equipment in the datacenter.  First I am Creating the VLAN on my uplink switches, resolving the issue of the VLAN being present on the UCS trunk:
After that I am adding the new VLAN as a Port Group on my ESXi hosts.  In this example I am using a standard vSwitch, but I could easily do the same on a vDS.
The real trick with UCS-D is deciding which options will be provided by the user of the workflow and which ones will be hard coded into the workflow.  In my datacenter I trust the user to provide the VLAN name and number, but I don't expect them to know the L2 Disjoint assignment, vNIC membership, or appropriate vSwitch.  I can present them with two different workflows, one for each L2 uplink, then only ask them what I trust them to provide and hardcode the rest of the values.
The user logs into the self service portal and based on their account membership they have two workflows available for VLAN creation.
When either workflow is executed they are asked to provide VLAN ID and Name.
In the background the "Inside" VLAN is added to the correct VLAN Group in UCS Manager for each domain:
The same applies to the "Outside" configuration.
The end result is a VLAN that is configured uniformly on the network, UCS, and virtual environment…and applied to the correct L2 Disjoint uplink on UCS.
While this is not the same as including the feature in UCS Central, I think it provides the additional features of applying a uniform application to all of the equipment within the datacenter.
Thanks for taking a look.  If you have other configuration or automation challenges leave a comment and I will post a workflow that can make it happen.
Jeff Drury
jefdrury@cisco.com
Disclaimer – I am an employee of Cisco and I think UCS Director rocks.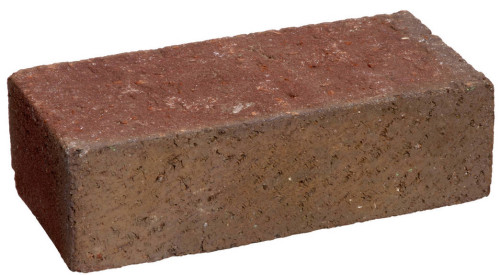 Upgraded a UCS with 6296 FI's and C240 servers from 2.2.(3d) to 2.2(5a).
Had to edit the adaptor code in the 2.2(5a) back to 2.2(3d) and the blades updated. But to get the servers to update had to acknowledge, restart CIMC, decom, recom and the servers were good to go.
The FI's had trouble communicating with the CIMC's until code was updated to 2.2(5a). So expect all the c-series to go red soon as the FI's are updated.
TAC tried to recreate this in a lab but was unable. So maybe this is something specific to hardware in our C240's. But our C220's had the same issue.
Be careful out there UCS'ers!