Closing UCS Business Quick & Easy with the NEW SmartPlay Select Program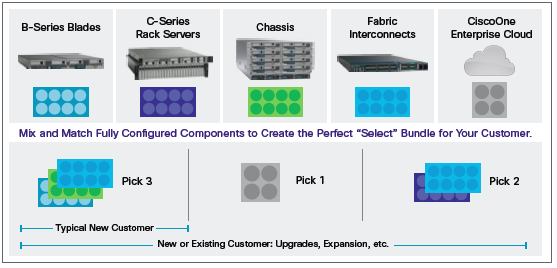 The building block approach creates valuable use cases for SmartPlay Select:
Buy only what building blocks you need
Leverage the fabric interconnect only building block for customers looking to upgrade from the older 6100 Series Fabric Interconnect
C-Series servers are available without fabric interconnects. Use these for edge deployments or expanding an existing C-Series deployment where Fabric Interconnects are already present
UCS Mini can leverage either M3 or M4 B200 servers based on customers' needs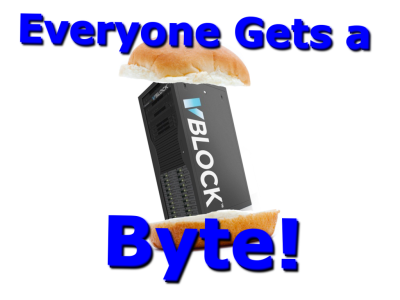 Have mixed emotions about VCE/vBlock. If that much infrastructure is needed that is quite a large managed service. Think most vBlocks could be avoided and a better infrastructure built with a "little more time, money, and investment in IT staff knowledge". vBlocks are the "diet pills" of IT infrastructure.
Read More:
Our partnerships with EMC and VCE are as strong as ever. Vblock continues to be the leading solution in the integrated systems market. Cisco Solutions for VSPEX now have more than 25 validated designs that combine Cisco UCS, Nexus, and VNX/VNXe storage with a choice of hypervisors.
UCS Blade Code only updates through UCSM but not reboot from OS?
Cisco… You Went Full Retard
B & C Series Blade code does not update with a reboot from the OS. It does if User Acknowledge is selected from UCSM. Understandable that the option to ignore OS reboots and "Not" update blade code should exist. But to have no option to allow does not work for "Real World UCS".
A good deal of the Server Team end users don't know what a UCS is or have only KVM access if that. This creates a hard situation for UCS Administrators. A server reboot has to be coordinated with UCSM User Acknowledge reboot. How is this manageable especially with multi-tenant UCS IaaS?
UCS Team Central Upgrade Process
1) Login to UCS Central and backup of config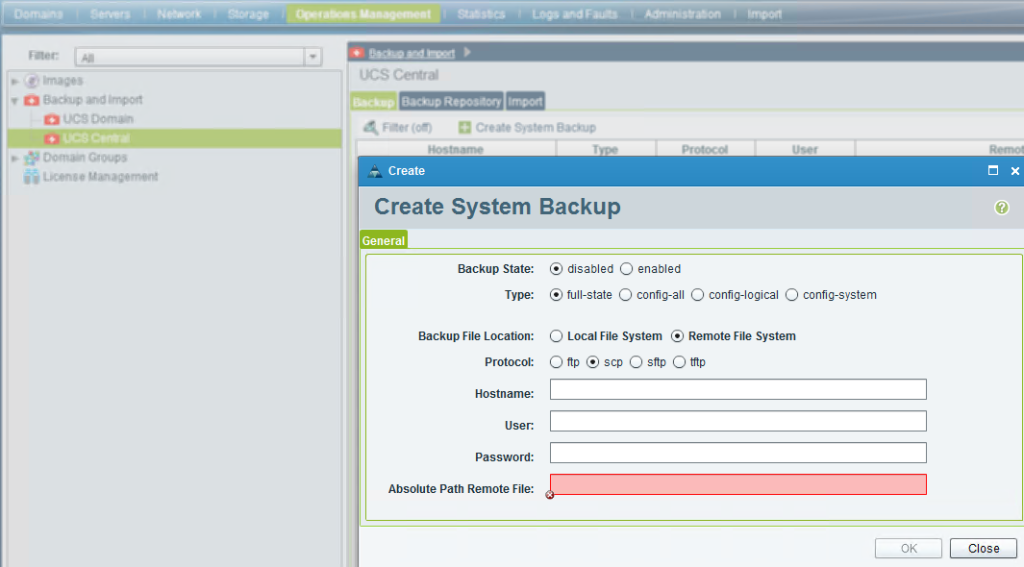 2) Snapshot Central VM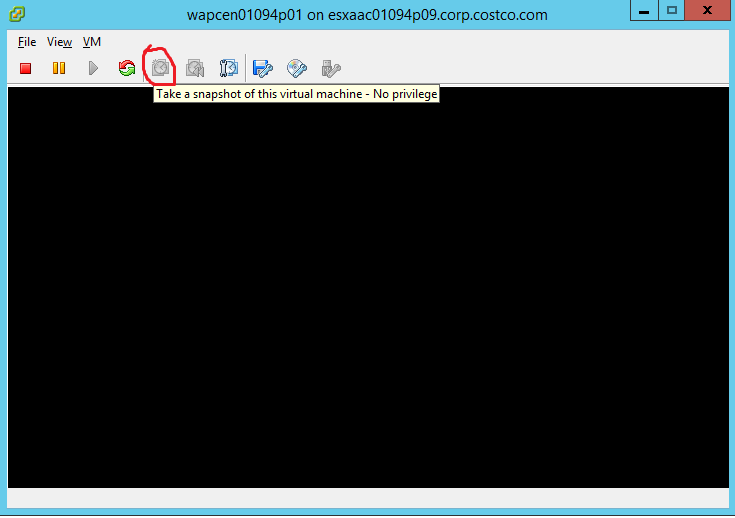 3) Go to VM "Edit Properties" and set CD/DVD to ISO in Datastore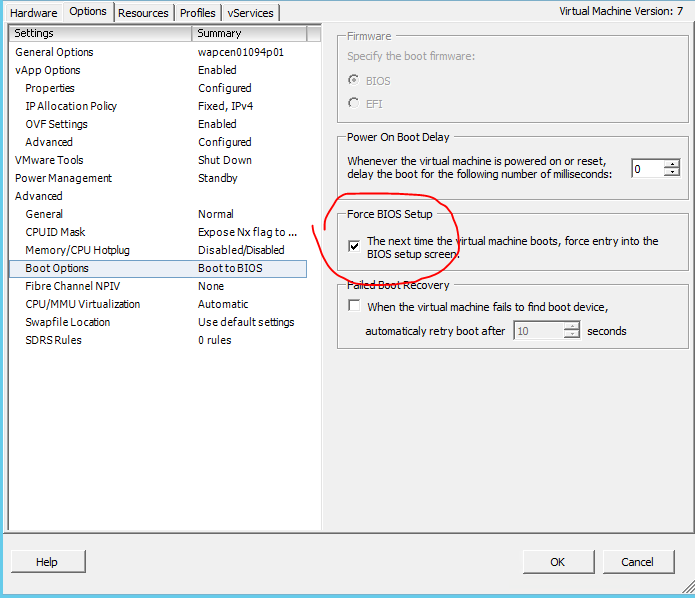 4) Reboot VM from within UCS Central Console
connect local-mgmt
reboot
The system will be rebooted.  Are you sure? (yes/no): yes
5) Check BIOS Settings and ensure ISO will be booted from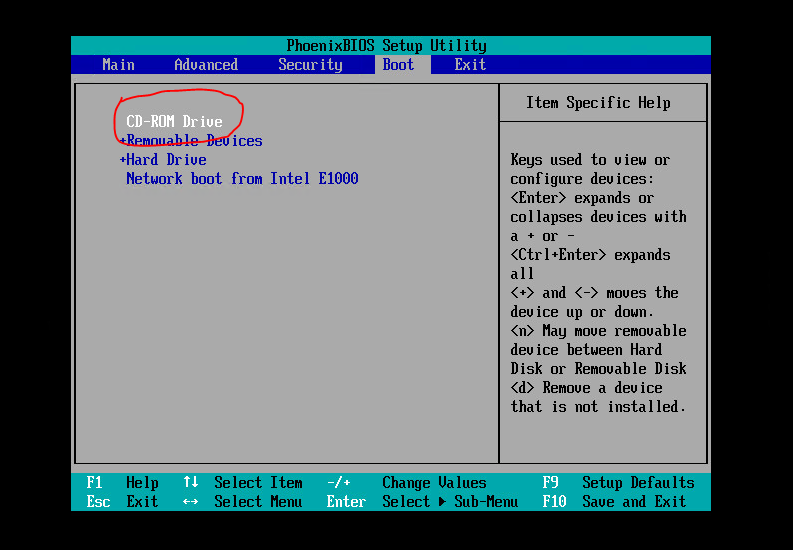 Exit and allow boot
5) Follow upgrade process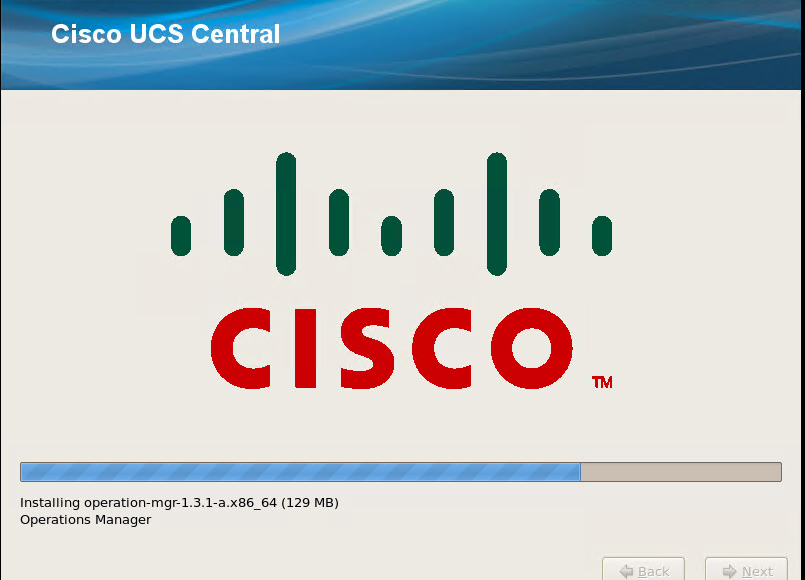 6) Validate upgrade (Are all the UCS's still there?). The new interface is different for sure!
Login to the new Cisco UCS Central, but switch to the "New Age" interface first (if you pack the gear).
Following Login Screen
Welcome to the New UCS Central!
To get back to previous default view.

This was a very early system and really ground breaking. It was one of the first water powered metal UCS systems. Only 420 were made in Seattle, WA. These went out of style in 1933 when IBM Power Systems became a standard until 1954 when Cisco became a player in the server market again.
It was pretty bad-ass from the start… These models went out of production in 1933 when fully automatic weapons became illegal without expensive licensing.